Be Part of the Story of SaniGLAZE
SaniGLAZE has been successfully pioneering hard surface and tile restoration since 1995. Our foundation lies in an entrepreneurial spirit that's never content in being stagnant. We continue to innovate and develop proprietary processes and products to provide a truly superior level of service experience.


SaniGLAZE 101: Who We Are
Our franchisees can capitalize on this legacy and take that success as far as they'd like to go. With our fractional franchise model, we make it easier and less risky than ever to operate your own tile restoration franchise.
Our mission here is helping bold entrepreneurs become respected authorities in hard surface and tile restoration within a targeted geographic area. We put decades of industry experience to work in supporting the growth of our franchise owners, and teaching them how to become sought after industry experts themselves.

To be successful as a SaniGLAZE franchisee, you need to understand who we are and what we're built on. That all starts with solving an age-old problem.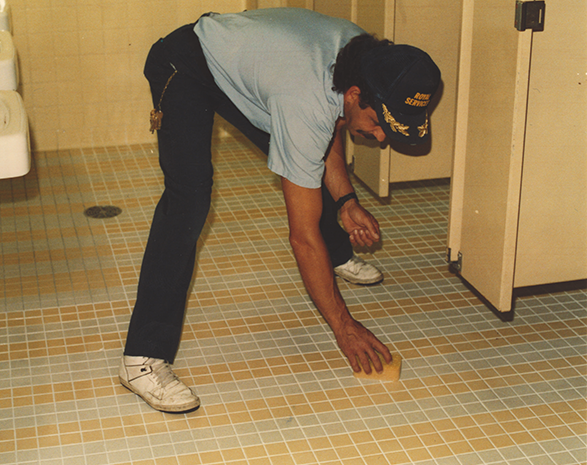 Problem Solvers
SaniGLAZE's origins date back to the early 90s, when Royal Services, a commercial building services contractor and our predecessor, wanted to solve a common problem many of its customers faced – how to restore unsightly, unsanitary tile and grout surfaces to a like-new condition that could also be easily maintained. This led to the development of a process called restorative bonding, from which SaniGLAZE was conceived.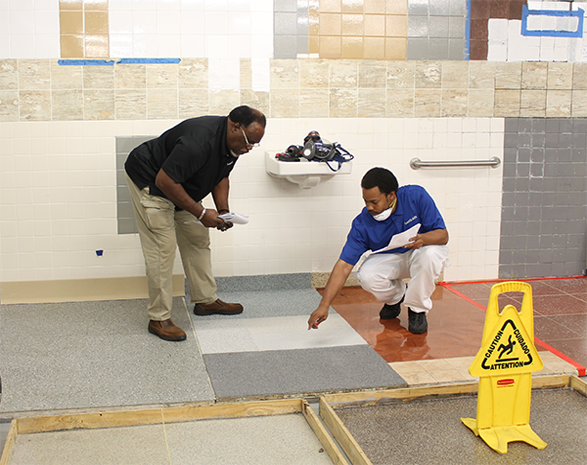 Innovators
Today, that innovative spirit continues with the development of cutting-edge products and processes used for the restoration, maintenance and preservation of hard surfaces - tile & grout, concrete and epoxy. And it's not just floors, our processes have been adapted to be used on other surfaces like walls, countertops and partitions, to name a few.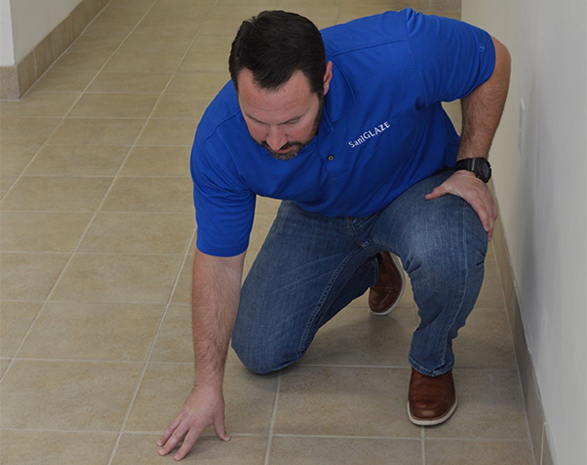 Educators
Our Franchisees help building owners, facility managers, and maintenance directors identify and understand the root causes of the problems they are experiencing with their hard surface floors and walls. We then help permanently resolve their issues while delivering outcomes that are both aesthetically pleasing and within budget.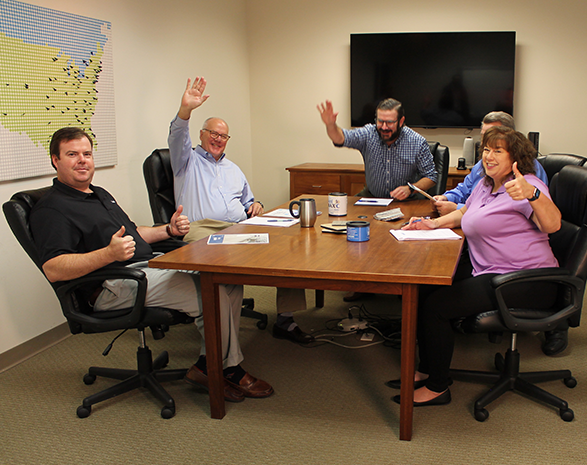 Family
Communication, honesty, loyalty, trust and respect - these are a few of the traits commonly found in healthy family relationships. We are a family owned business, and it's our belief that one of the best business practices to follow is to treat our employees, franchisees and customers like they are family too.
With proprietary processes for restoring tile floors and grout, as well as walls, countertops, and partitions, we help facility owners transform their surfaces to like-new condition. We take training seriously and will help educate new franchise owners in how to best deploy our state-of-the-art products.
"Far and away the best prize that life offers is the chance to work hard at work worth doing." – Theodore Roosevelt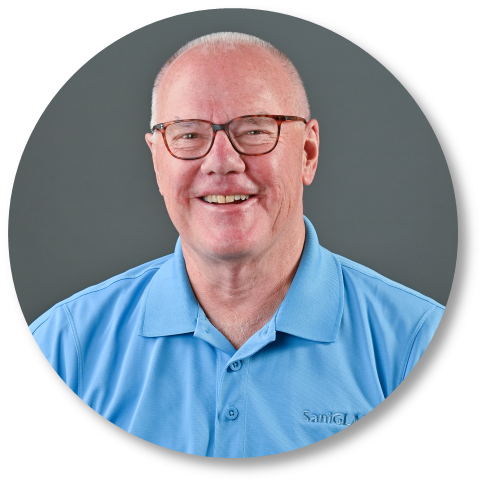 Percy Rosenbloom III
Founder and Chairman of the Board
Rotary advocate and avid cyclist. Skilled at calling impromptu meetings when everyone is busy.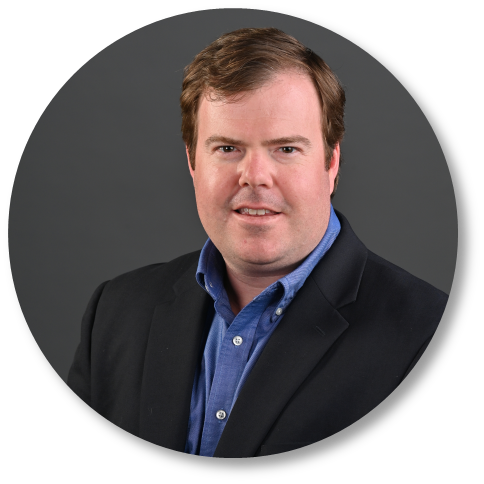 Carter Rosenbloom
President & CEO
Accomplished woodworker and Big Green Egg aficionado. Skilled at making sure the coffee pot stays full and the coffee is hot.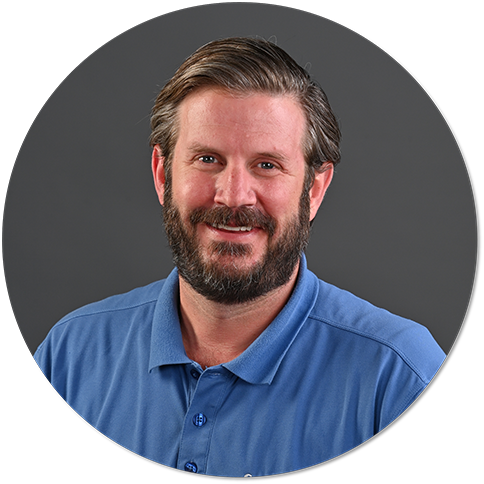 Hoyt Rosenbloom
Chief Financial Officer
Talented home cook and concert enthusiast. Skilled at overanalyzing everything and occasionally meeting deadlines.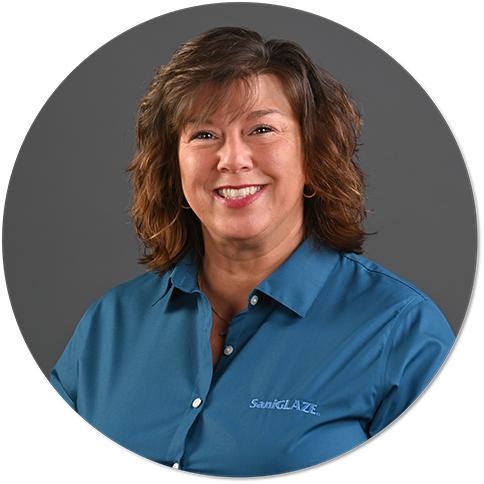 Michele Yonash
Chief Operating Officer
Event planner extraordinaire and friend to all animals. Skilled at keeping everyone in line and taking care of business everyday.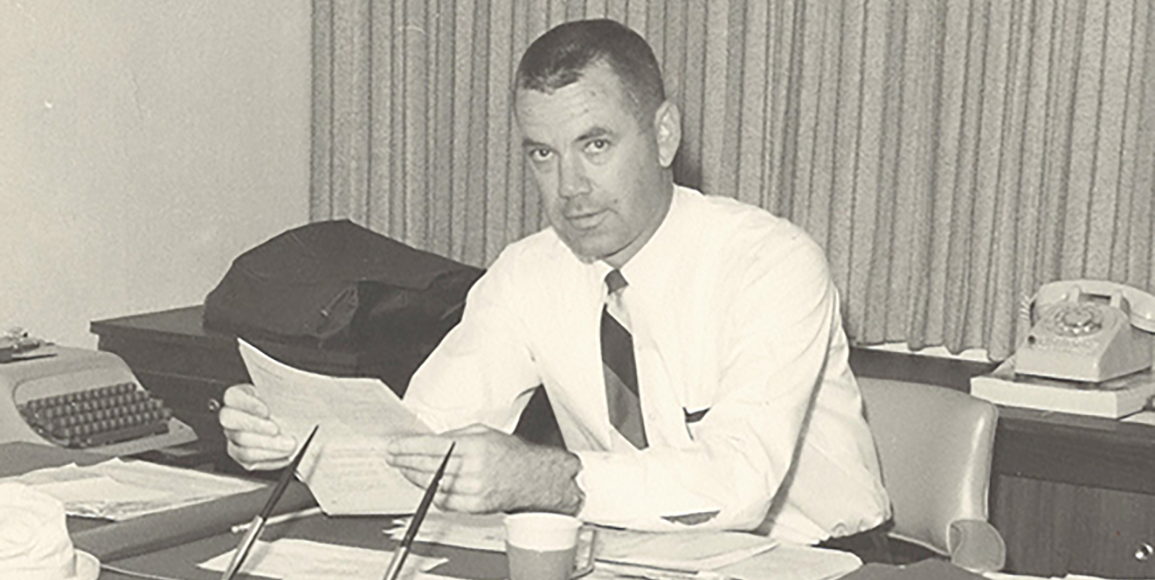 SaniGLAZE's roots go back to 1914, when Royal Services, a small window cleaning company in Jacksonville, Florida, was founded. Under the leadership of Percy Rosenbloom, Jr., Royal grew to become one of the Southeast's largest, most respected building services contractors. In the 90s, Royal began looking for solutions to the challenge of rejuvenating aging, unsightly tile & grout surfaces. By 1995 they had developed a process that could restore these worn down, unsanitary tile surfaces to like-new, which they called SaniGLAZE. Royal quickly realized it had something special and of exceptional value to building service contractors everywhere. Under the guidance of Percy Rosenbloom, III, a franchise model was developed, making SaniGLAZE available to other companies and putting the brand on the national stage.
Download the Franchisee Packet
Our team was founded on family-first principles and that's how we'd like it to stay. To join our team and become a member of the SaniGLAZE family, we'd invite you to download our Franchisee Packet.
Take the Leap and Schedule a Call with SaniGLAZE
Interested in becoming an exclusive SaniGLAZE Service Provider?
Schedule a time to speak with a SaniGLAZE Franchise Consultant. These knowledgeable, friendly representatives can review your current
set-up and how you envision your business growing. From there, we can formulate the best path for your unique situation.