Providing More Value For Your Customers with Revolutionary SaniGLAZE
SaniGLAZE is the perfect answer for facilities looking to cost-effectively restore tile and hard surfaces. Ready to accelerate your business growth? Consider becoming a SaniGLAZE Franchisee today.
The Groundbreaking Alternative to Floor Replacement
SaniGLAZE has been making waves in facilities management since 1995 with an ingenious solution for hard surface and tile restoration. With state-of-the-art technology and processes, SaniGLAZE makes floors look new again without all the hassle and expense of full-scale replacement.
With so many raving fans of our revolutionary process, you can take advantage of our business's well-known success and proprietary products and application methods. Better yet, franchisees enjoy the full backing of our entire team with ongoing training and support from day one. Expand your capability offering and boost brand recognition by teaming up with the pros in hard surface restoration.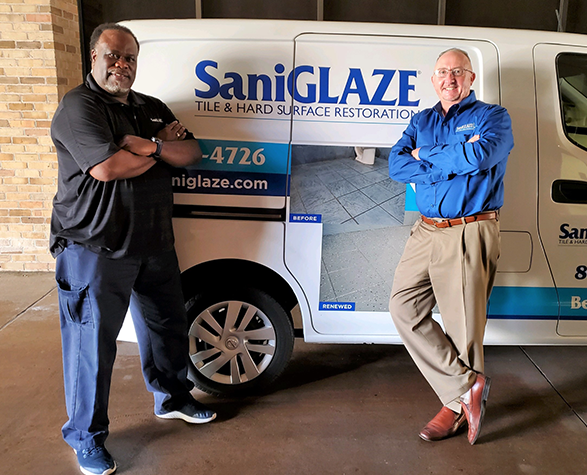 Industry Leaders
SaniGLAZE is an industry leader in tile & grout and hard surface restoration. Our franchisees are more than just service providers, our mission is helping you become the most respected and highest regarded innovators and educators in our industry.
Learn More
Experience and Expertise
We have dedicated our professional lives to being the best at restoring, maintaining and preserving tile and other hard surfaces in commercial facilities. We pioneered what is now known as restorative bonding for tile & grout surfaces and continue to develop cutting edge products and processes for hard surface restoration, maintenance and preservation.
Gain Insight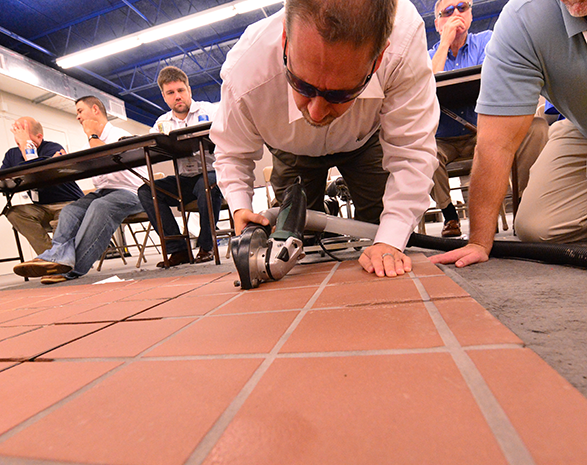 Superior Products and Training
Adding a SaniGLAZE franchise to your existing business gives you access to state-of-the-art products and systematic application methods used in facilities across the country for 20+ years to experience a longer-lasting standard of clean.
Get Details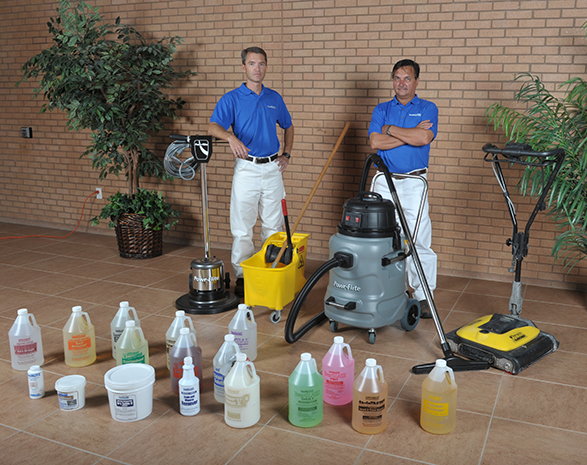 A Longer Lasting Clean
One of the toughest problems faced by facility managers today is keeping their tile surfaces sanitary, clean, and odor free. So providing a solution to this problem is a big deal, and provides great value to you and your customers.
Discover More
New SaniGLAZE Franchise Opportunities Being Added Across the
U.S.
From San Diego, California to Omaha, Nebraska, SaniGLAZE franchises are absolutely primed for growth. With a mind for strategic expansion, we make sure that your franchise has the best chance for success. New opportunities to become a SaniGLAZE franchisee are coming online all the time, so be sure to check the link below to find our latest available locations.
Learn everything you need to know about opening a SaniGLAZE franchise in your area.
Initial Investment
While operating a SaniGLAZE franchise involves a relatively modest initial financial commitment, it offers growth potential for entrepreneurs with a strong work ethic.
Learn More
SaniGLAZE Franchise Benefits
A SaniGLAZE Franchise is a great opportunity to grow your existing business.
Benefits
Fractional Franchise
The Fractional Franchise Exemption allows both the franchisee and franchisor to enter a franchise relationship with less risk than in a traditional offering.
Learn More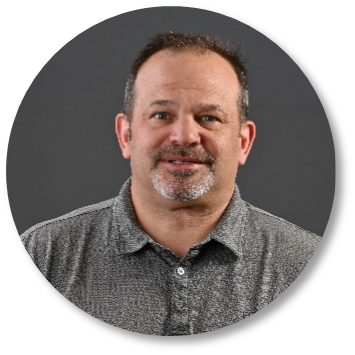 "SaniGLAZE has a very professional, team-oriented approach. They have followed through on every commitment and they've always had our back."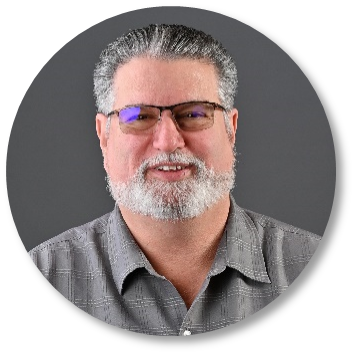 "SaniGLAZE is there for us every step of the way. They are good listeners and they follow through. We couldn't be more pleased with a franchisor."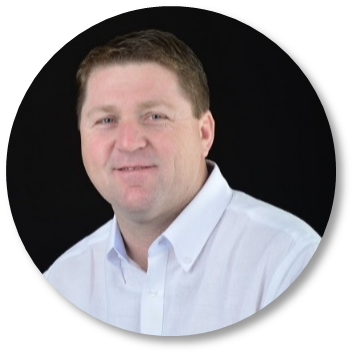 "SaniGLAZE has a good background and good reputation that carries forward to our customers."